Regular price
₹ 500.00
Sale price
₹ 449.00
Unit price
per
Sale
Sold out
Share
Description

Contains: Glass jar of saffron in a box.

Ingredients: Natural and Pure Kashmiri Saffron (No preservative, no adulteration, no processing)

Size: 1 gm

Shelf life- 24 Months from date of packaging. We take care that products sent out are from the most fresh batch.

Storage Instructions: Keep in room temperature.
FAQ

Q1. Is your Kesar Pure?

A1. Yes, our kesar is 100% pure and natural coming from the best fields for kesar cultivation. It is lab tested for purity, based on the safranal content & colouring strength.

 Q2. How is it different from other Kesar available in the market?

A2. Roses and Tulip's Kashmiri Kesar is the most premium quality Mongra Kesar (topmost red part of stigma) whereas the other types of Kesar available in the market are inferior quality - Lacha, Zarda & Guchi.

Q3. Can kids consume this Kesar?

A3. Definitely yes, Roses and Tulip's Kashmiri Kesar can be consumed by kids in the recommended dosage of 3 strands in a glass of milk.

Q4. What is the difference between Mongra, Kesar & Lacha Kesar?

A4. Mongra Kesar is the topmost part of the stigma of the saffron flower and is scientifically known to be the most efficacious Kesar. While Lacha, on the other hand, also includes the tail of the stigma and is inferior to Mongra Kesar.

Q5. Does it contain any artificial flavour?

A5. Absolutely not, Roses and Tulip's Kashmiri Kesar does not have any artificial flavour or colour. It is 100% original and has a natural rich flavour and colour.

Q6. What are the benefits of Kesar?

A6.Kesar is known for its high antioxidant properties, which helps in enhancing skin glow, is beneficial during pregnancy, promotes health heart & cognitive abilities.

Q7. What are the uses of Kesar?

A7. Kesar is a wonder ayurvedic spice that can be used either with milk or any other dish for an enhanced culinary experience.
Shipping

We ship the order within 24 hrs from our Delhi warehouse. Order get delivered within 3-5 working days depending up on the location. As of now shipping is free in India.
View full details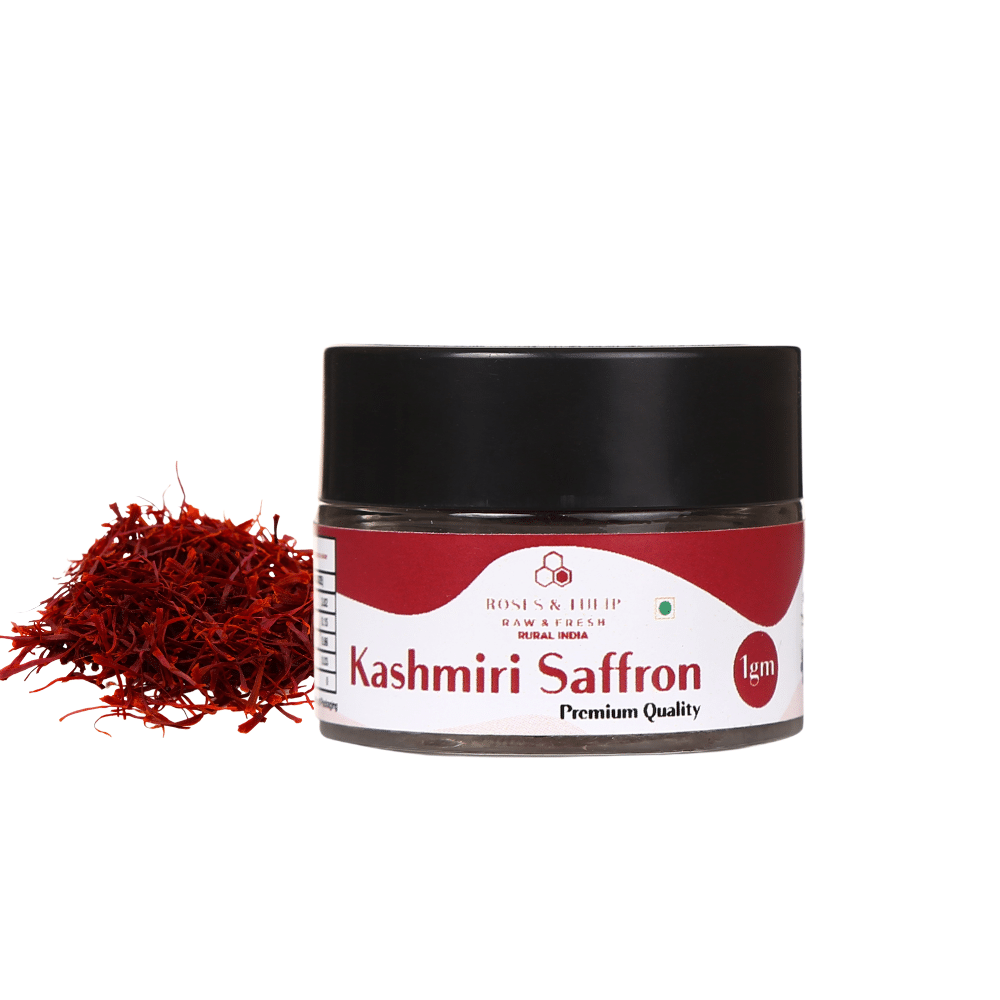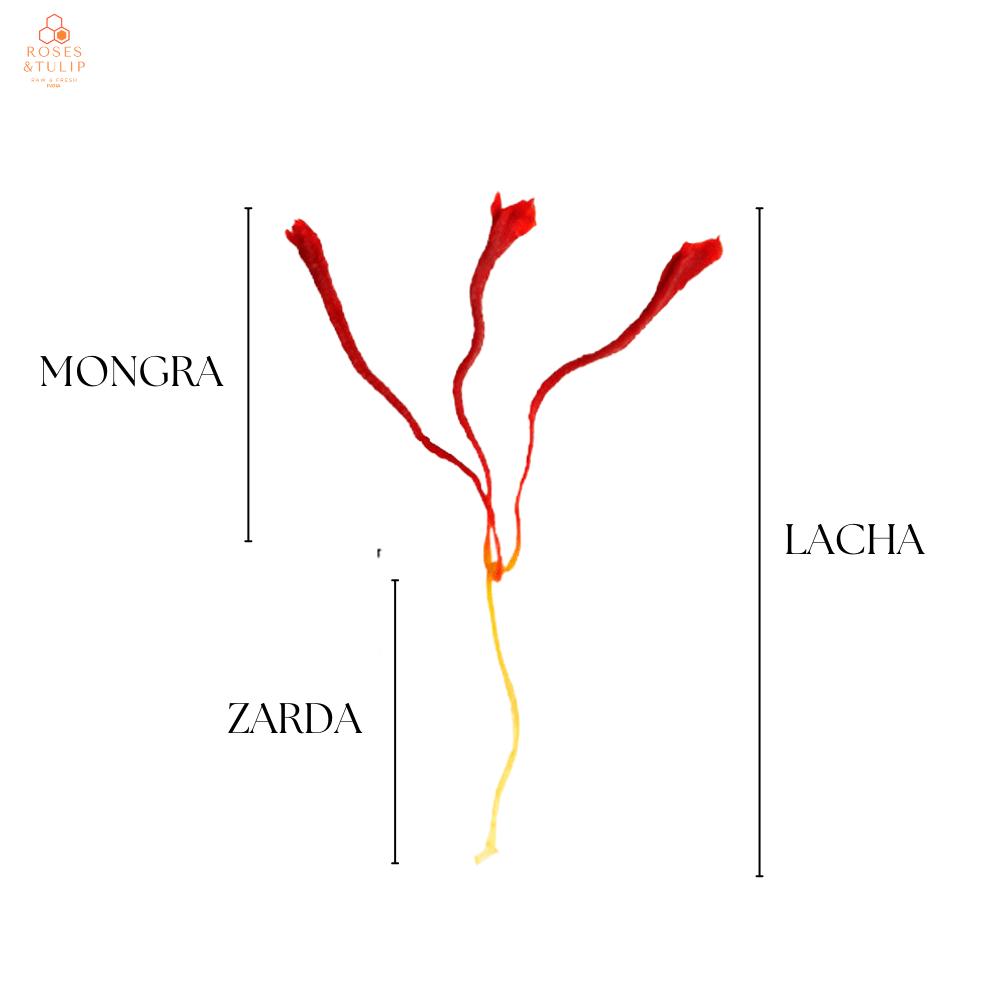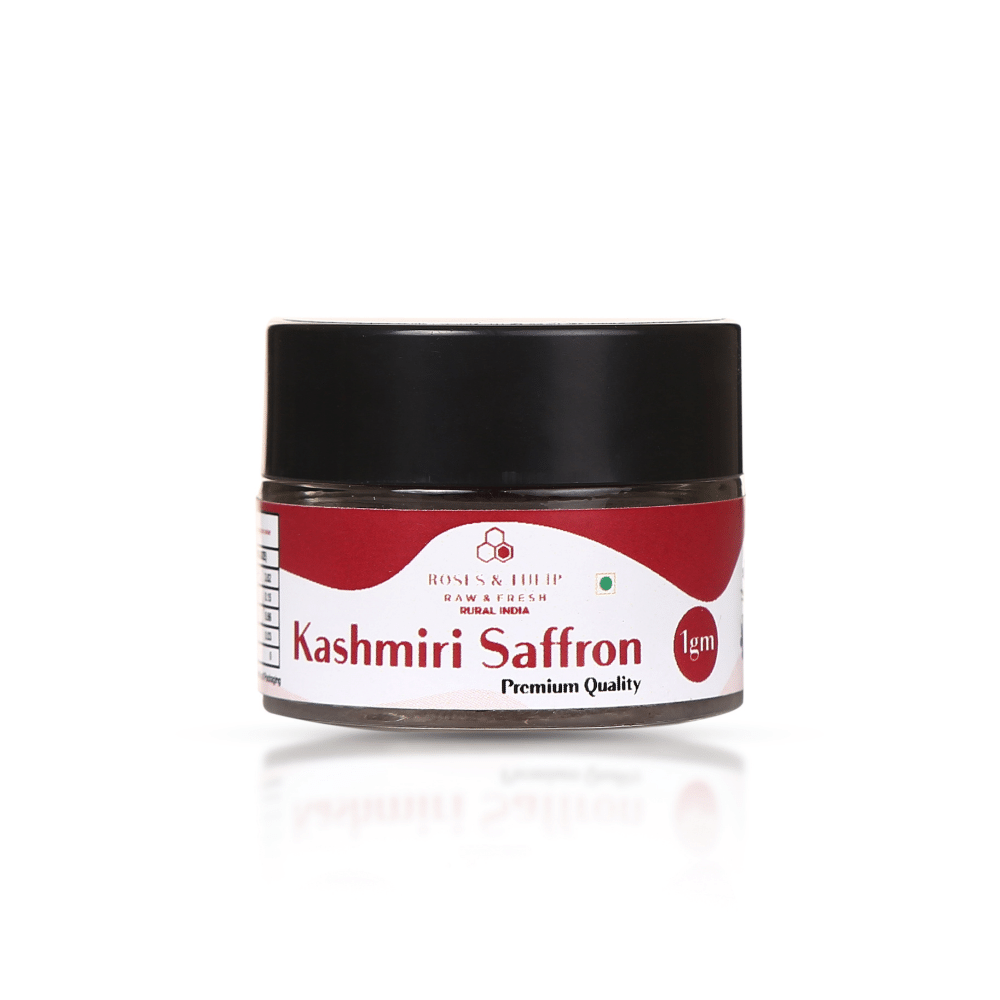 Know your Saffron
There are particularly four variants of pure and organic Kashmiri Saffron. The full strand found inside the saffron/kesar flower with a red top and yellow button is called lacha, being the first variant. One saffron/kesar flower contains three lacha strands that are handpicked by unprivileged farmers for days together. The next variant is the mongra saffron. This portion of the saffron flower is a deep crimson-red colored stigma that is enriched with the essential nutrients. Mongra is the purest and the most expensive form of Kashmiri Saffron. Mongra saffron is broken into small pieces for easy application.It shares the same miraculous benefits as a full mongra strand, called the broken saffron being the third variant. Zarda Saffron is just the tail of red filament from the flower which is found at the bottom of saffron lacha, thus the fourth variant of saffron. 
Roses and Tulip has the proud privilege to house the world's best quality, organic, authentic Kashmiri Saffron online. The expert team visits the lush fields of Kashmiri Saffron located at Pampore, the Saffron town for fresh, hygienically packs them at their warehouse and delivers them worldwide. Indulge in the best, natural, organic, authentic flavoring and coloring agent direct from the source itself.
Benefits
Glowing Skin

Promotes healthy heart

Benefecial during pregnancy
Why our Kesar is so Expensive?
The price of pure and organic Kashmiri Saffron is quite high because of its rarity and being a natural coloring and flavoring agent. As the Kashmiri Saffron flower is a small flower with only three strands in it, it takes approximately 75000 flowers which need to be plucked by hand to collect one pound of pure and organic Kashmiri Saffron. It takes extreme labor and hard-work to yield saffron flowers on Karewa soil of Kashmir which is amongst the few producers in the whole world. The spice is also called red-gold because of its unique properties and exclusive uses.There is no wonder why pure and organic Kashmiri Saffron is so expensive.
Pairings
Beverages

Add pure and organic Kashmiri Saffron to milk and drink before bedtime for a sound sleep. A topical application of pure and organic Kashmiri saffron in milk can help with blemishes and scars

Cooking

Pure and organic Kashmiri Saffron/Kesar can be used in culinary preparations. Add a pinch to your favorite recipes to give them a deep color and a fresh aroma.

Dessert

Desserts like custards, pastry, or sweet-breads can be enriched with a pinch of pure and organic Kashmiri Saffron.